Simulador De VR De Juego De Realidad Virtual De Bulgaria En Venta
6 asientos VR dark mars y FPS Arena ubicados en Bulgaria y negocios de VR abiertos recientemente. Esta máquina se colocó con un parque de cuerdas, los padres prefieren llevar a sus hijos aquí durante las vacaciones o el fin de semana.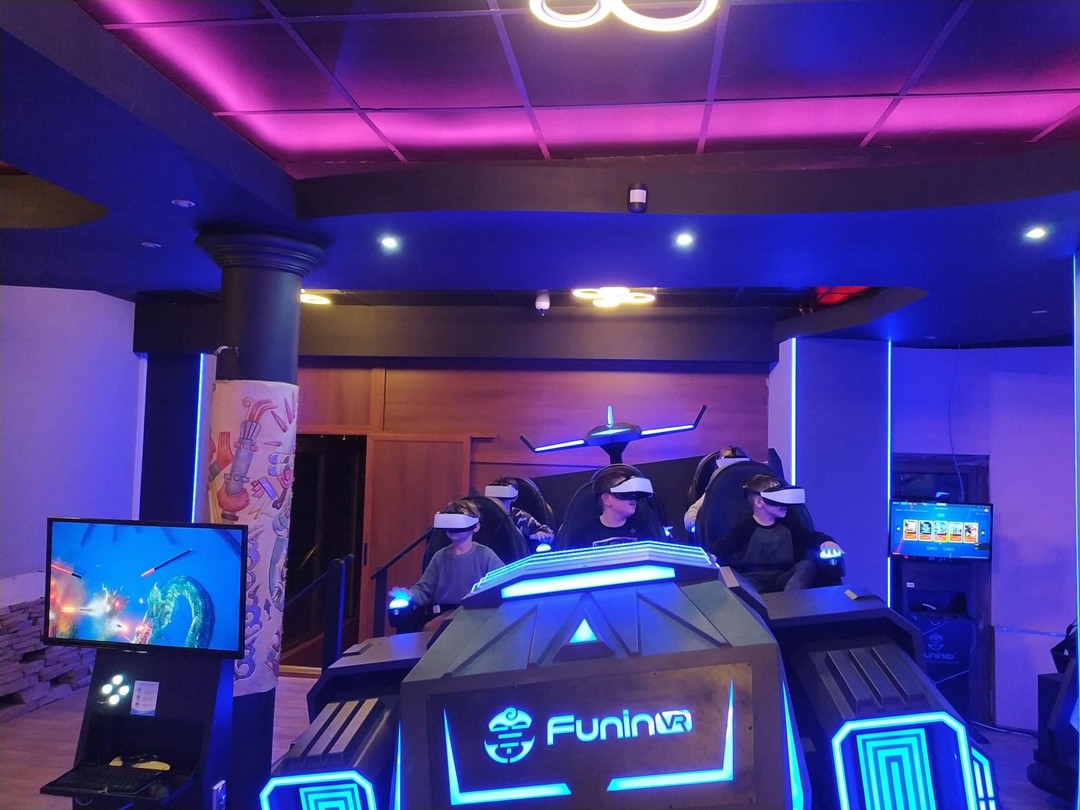 6 seats VR dark mars mainly for interactive shooting, the dynamic platform, shooting button… all of these function brings a realistic experience to players.
FPS Arena mainly for cooperate game & shooting game, 2 players could cooperate with each other and shoot enemy.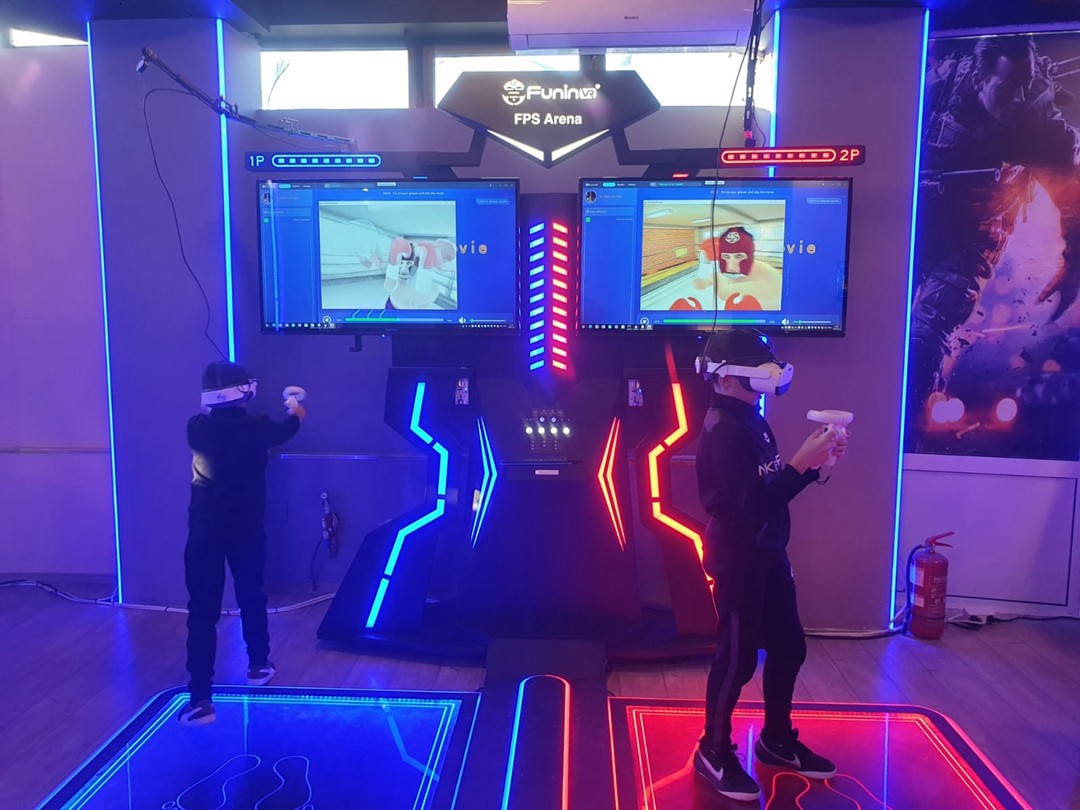 Customers start VR business only 4 months, many consumers like these 2 machine, so FuninVR customers earn much profits. His payback cycle plan is 6 month, but facts far exceeded expectations.