Zhuoyuan Virtual Reality Vibrating VR Simulator
What is Zhuoyuan Vibrating VR Simulator?

Zhuoyuan Vibrating VR Simulator is a simulation vibration facility with low cost. Players stand on the machine and wear VR glasses, can feel the vibrating movement of up, down, left, right, as the scene of roller coaster, cars driving and earthquake effect in the game.

Why Choose Zhuoyuan Vibrating VR Simulator?
Details for Zhuoyuan VR Vibrating Simulator
Проект
Значение
Напряжение
AC220
Мощность
0

.5kw

Вес

182kg

Нагрузка
150kg
Количество пользователя
1
Размер

1550*1300*1270mm

Упаковочные размеры

2020*1570*1760mm

Площадь использования
Length and width: 2*2m
Immersion helmet
5.5 inch HD 2K Screen │ 1440X2560 │ 534PPI
Profit Mode For Zhuoyuan Vibrating VR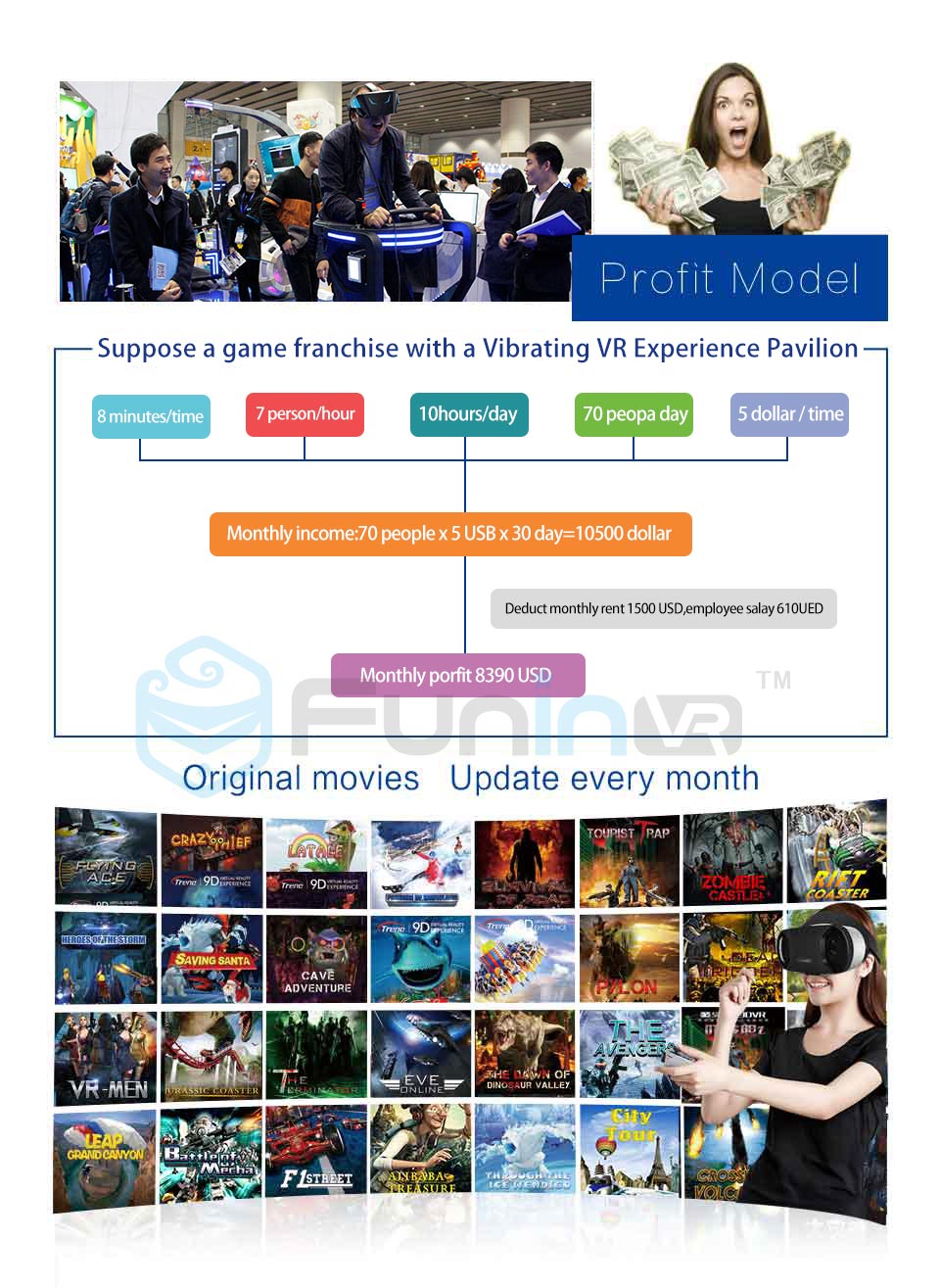 Vibrating VR Simulator In Comprehensive Experience Center

Zhuoyuan вибрационный VR Simulator В выставке
Do You Want Know More About Zhuoyuan Vibrating VR?
If you want to know more about Zhuoyuan Vibrating VR Simulator. Leave your message, we will contact you as soon as possible!
More VR Products May Be You Like?