Sudan, also known as North Sudan and officially the Republic of the Sudan, is a country in Northern Africa. This client is from Sudan. He always want to start his own business and looking for some projects to invest in. Once, when he was visiting a exhibition, he saw the Zhuoyuan 6d cinema. After experienced, he thought the 6d cinema was so exciting and it let him have an immersive feeling. At that time, he was determined to buy the 6d cinema and set it in a lively place.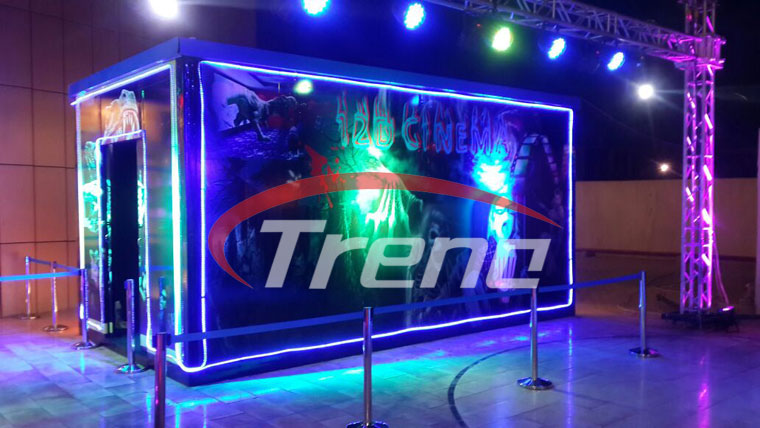 Slechts de helft maand, heeft zijn 6d cinema geopend voor het bedrijfsleven. Deze opdrachtgever is een mode mensen. Hij maakte het uiterlijk van de 6d cinema zo modieus. Kijk, de spotlights met de popmuziek, laat de 6d cinema ziet er zo cool. Soms ook hield hij een aantal activiteiten in de 6d bioscoop om meer spelers om ervaring op te trekken. Met zijn harde werk, de 6d cinema altijd vol met spelers. Volgens zijn feedback, hij was moe, maar nog steeds blij, want hij kreeg een grote winst uit zijn 6d cinema.,,en,Dank u voor uw steun en vertrouwen op ons bedrijf. We zullen proberen ons uiterste best om u de beste service, laten we het hoofd voor de succesvolle toekomst hand in hand. Mei u heeft een bloeiende en Gelukkig Nieuwjaar.,,en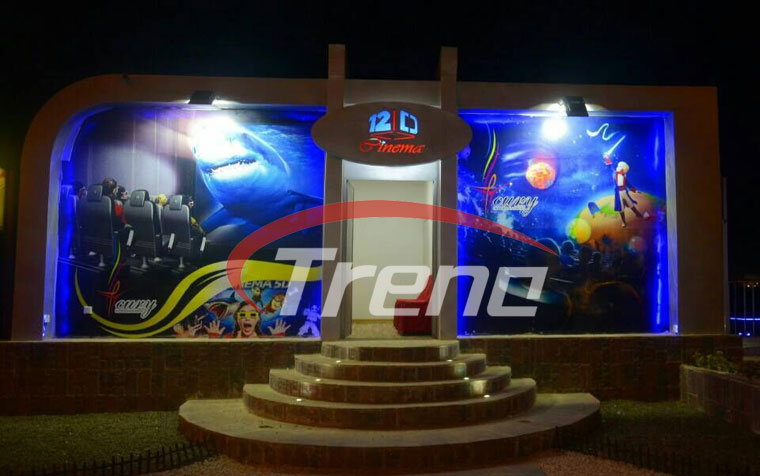 Thank you for your strong support and trust on our company. We will try our utmost to provide you the best service, let's head for the successful future hand in hand. May you have a thriving and happy new year.
Als u meer wilt weten over de 6d cinema kennen. Laat uw bericht, nemen wij zo spoedig mogelijk contact met u mogelijk!,en