Zhuoyuan Virtual Reality Vibrating VR Simulator
What is Zhuoyuan Vibrating VR Simulator?

Zhuoyuan vibrazione VR Simulator è una struttura vibrazioni simulazione con basso costo. I giocatori si levano in piedi sulla macchina e portano gli occhiali VR, può sentire il movimento vibrante di su, giù, sinistra, destra, come la scena di montagne russe, le auto di guida e l'effetto terremoto nel gioco.

Perché scegliere Zhuoyuan vibrazione VR Simulator?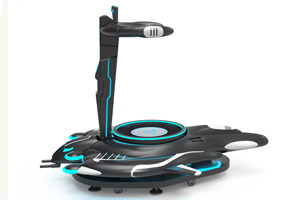 costo 1.Low, rapido ritorno. Utilizzare motore DC per risparmiare costi e garantire l'effetto di intrattenimento contemporaneamente!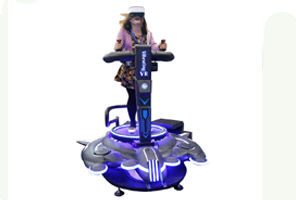 2.Sppiattaforma anello di vibrazione motore di vibrazione, struttura semplice, a basso tasso di fallimento!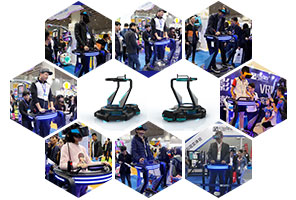 3.Delicate appearance, appearing with LED lights from inside, up and down vibration platform with good visual effect!
Details for Zhuoyuan VR Vibrating Simulator
| | |
| --- | --- |
| Articolo | Value |
| Tensione | AC220 |
| Power Rating | 1.2kW |
| Weight | 150kg |
| Bearing Load | 150kg |
| Number of players | 1 |
| Dimensione | 900 * 900 * 1200 millimetri |
| Packing Size | 1000 * 1000 * 1300 millimetri |
| Occupied area | Length and width: 2*2m |
| Immersion helmet | 5.5 inch HD 2K Screen │ 1440X2560 │ 534PPI |
Profit Mode For Zhuoyuan Vibrating VR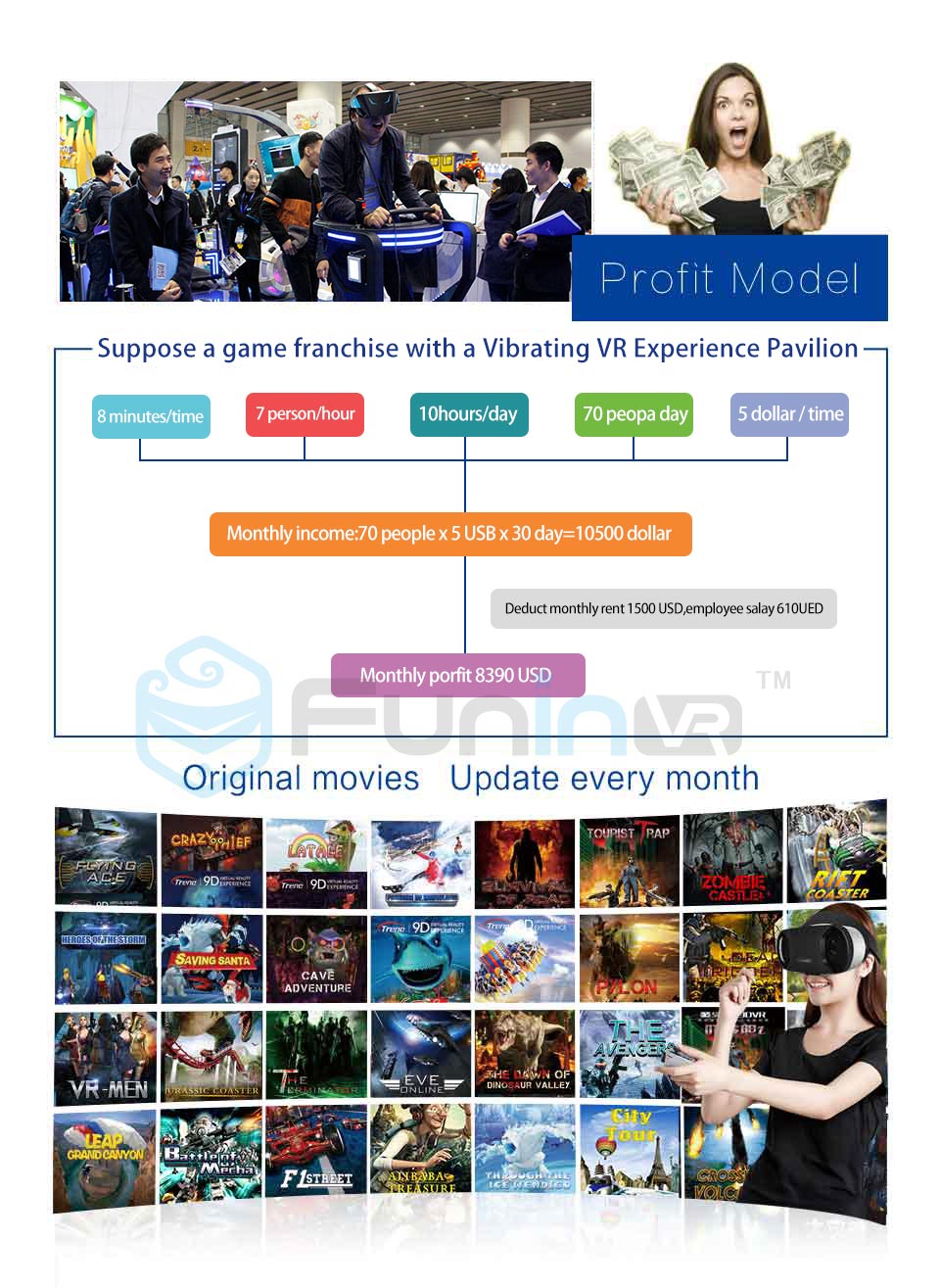 Vibrating VR Simulator In Comprehensive Experience Center

Zhuoyuan Vibrating VR Simulator In Exhibition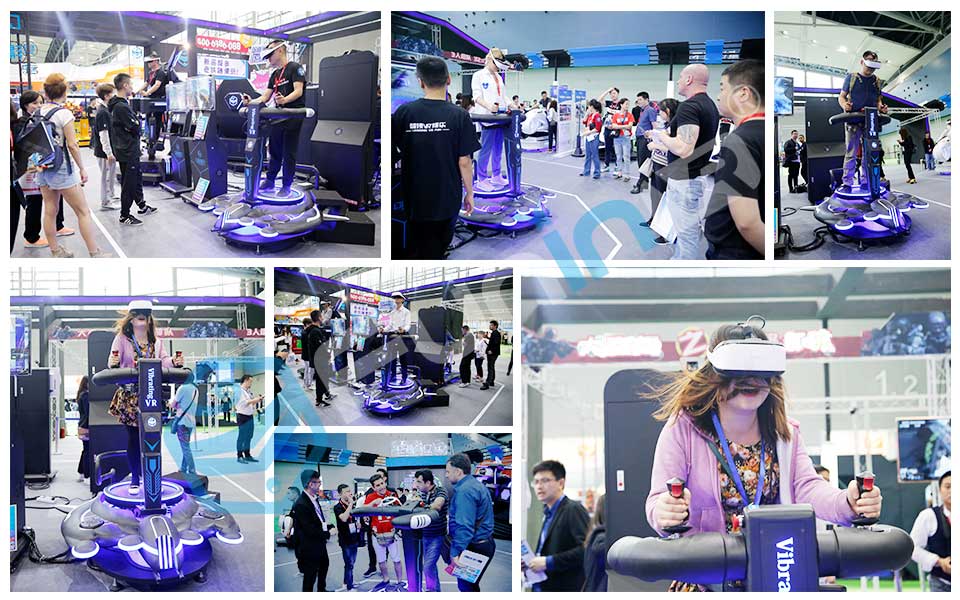 Do You Want Know More About Zhuoyuan Vibrating VR?
Se vuoi sapere di più su Zhuoyuan vibrazione VR Simulator. Lascia il tuo messaggio, ti contatteremo al più presto!
More VR Products May Be You Like?