Zhuoyuan 9D Virtual Reality VR Simulator
Zhuoyuan 9D VR Simulator kombiniert nahtlos die Virtual-Reality-Einheit, Peripherie-Hardware-Geräte, Entertainment-Plattform, die traditionellen Formen der Unterhaltung zu ändern und eine Änderung schaffen für die Verbraucher in der interaktiven Unterhaltungsindustrie zu geben.
What Is Zhuoyuan 9D VR Simulator?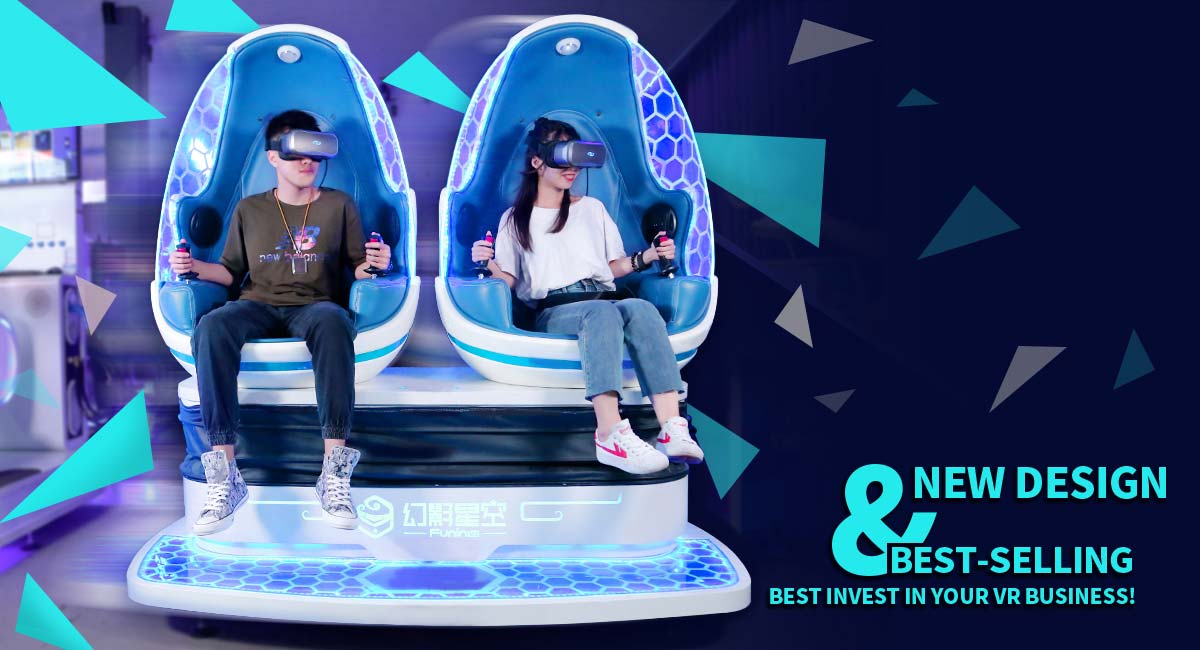 9D VR=Virtual Reality Glasses Interactive VR Simulator Games and Movies
Why Choose 9D VR Simulator?
1. World premiere Exclusive features
2. Small business location (only 2-9 square meter )
3. Wireless operation.No need to install.
4. Full automatic mode.1 person for operation
5. Professional after-sale service, lifelong maintenance
What About the Virtual reality entertainment market?
9D VR simulator of Guangzhou Zhuoyuan is the national and even the world's first industry which combines virtual reality technology and entertainment industry. Exciting visual perception, real scene simulation, thrilling plot experience, is not only popular in international market, but also helps investors make big profit.
Meet the demand of real-time entertainment
Minimum only need 8 square meters of space. An open space is also suitable for running a shop. 9D VR spreads throughout the mall, community, park attractions, around schools, cinema, KTV and other places, meeting the market's huge demand.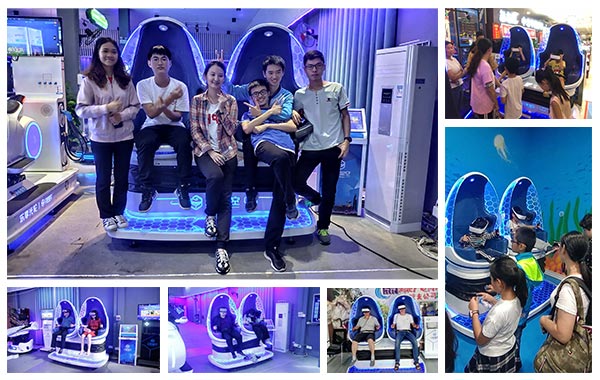 Short time, Fast return
Each 9D VR movie lasts 3-8 minutes, but brings amazing return.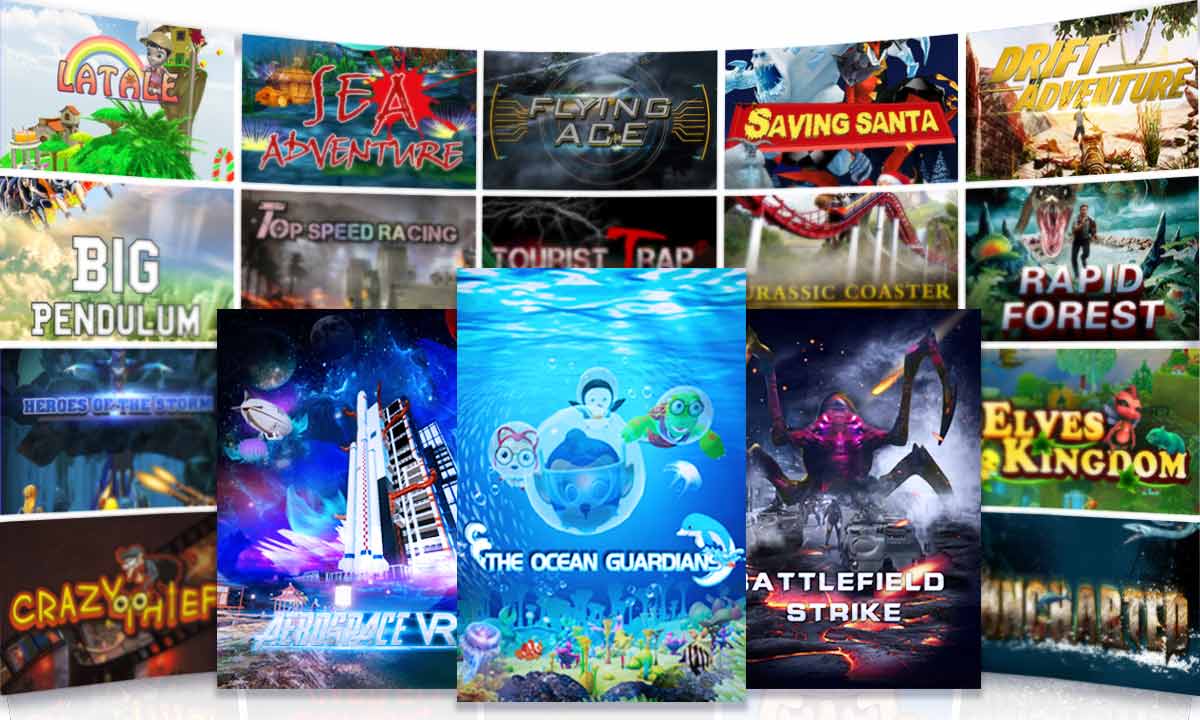 Attractive Interactive Games
We can not only watch the 9D VR movie, but also can play the interactive game. The exciting game will make us immersed and play it again and again.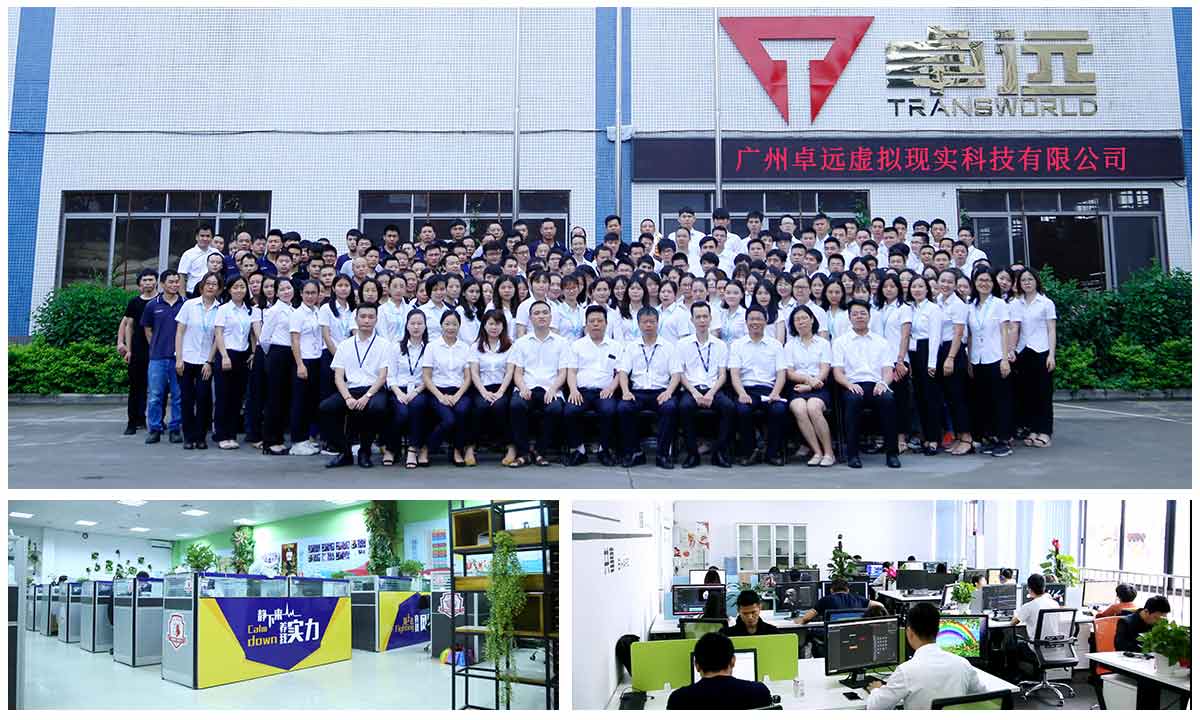 Strong After-Sales Support
Continuous updated new 9D VR games and movies, latest updated software, professional marketing and advertising system — helps us succeed.
Profit Mode For Zhuoyuan 9D VR?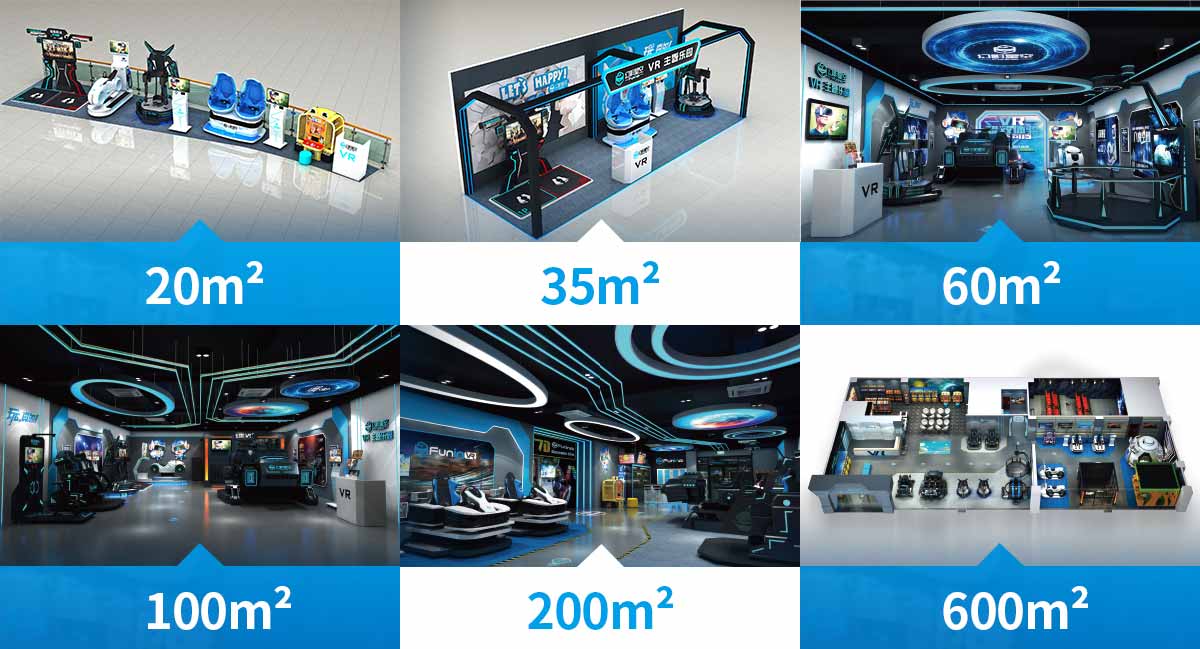 What You Have to Consider is Just The Way to Maximize Benefit?

VR Bibliothek
9DVR ist Orten wie Shandong Book Center, der Mongolei Bibliothek eingeführt Umsatz im physischen Buchhandel zu steigern.


VR Immobilien
9DVR wird von Wohn-Verkaufsbüros beschäftigt Besucher anzuziehen. Erfolgreiche Fälle umfassen Guangzhou Meer Zeiten Verkaufsveranstaltungen.
VR Shopping Mall
Zhuoyuan der 9DVR Simulatoren wurden in mehr als 50 Wanda Plazas eingeführt sowie mehr als 1000 Einkaufszentren. Rummel Szenen werden in diesen Einkaufszentren "9DVR Erfahrung Läden erlebt.
VR Game Center
With the popularity of Internet, traditional entertainment devices is outdated and replaced by the intelligent entertainment devices such as 9D virtual reality simulators.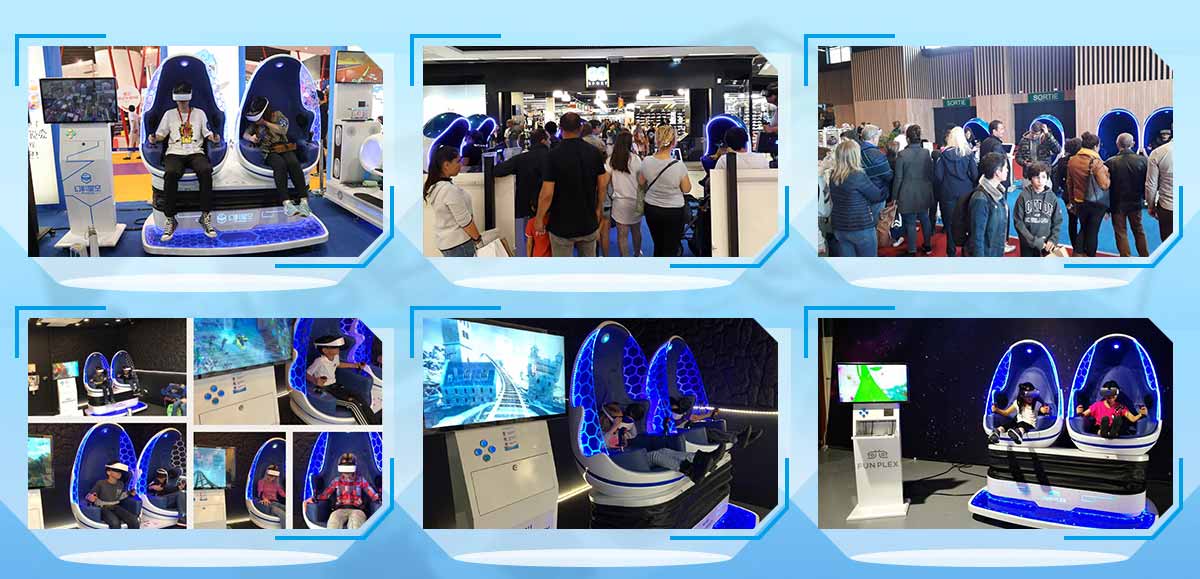 Besides above places, hotel, park, KTV, airport, bar and other places full of people are your good choice to open the 9D VR pavilion!
Neuer Stil! Zhuoyuan 9D Virtual Reality mit 6 Sitzen Is Coming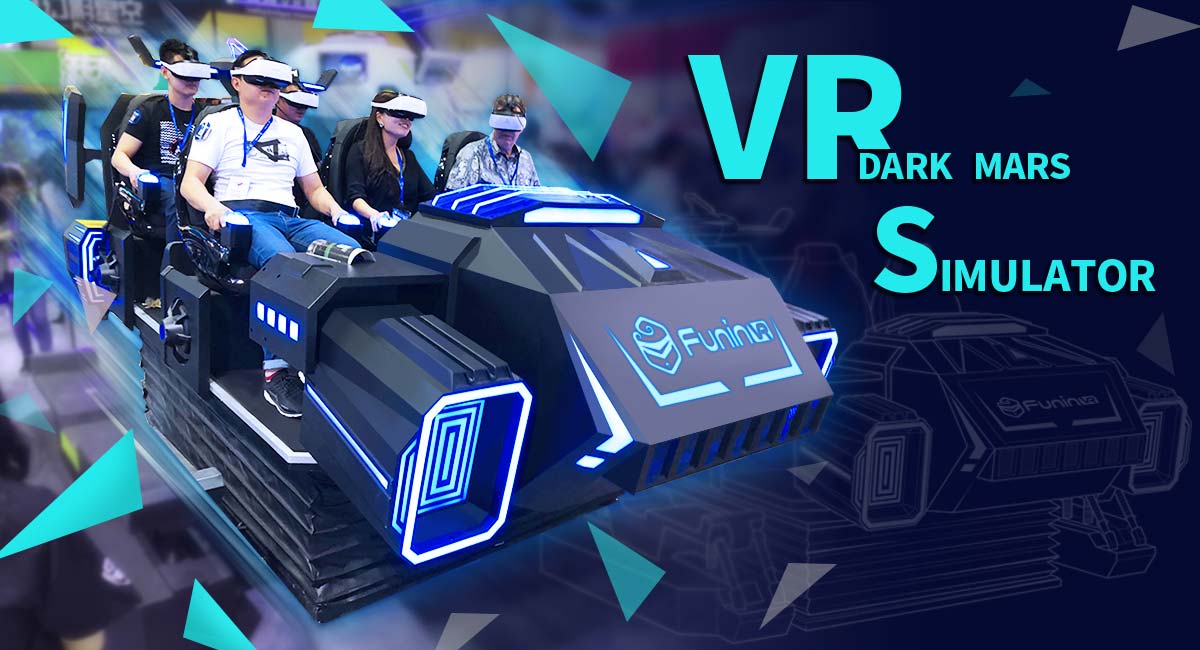 6 Personen erleben Streben gleichzeitig für einen maximalen Gewinn
Advantage1:
Das einzigartige Design-Plattform können wir 6 Leute, die Neigung, Ruck, klettern-out und alle interaktiven Effekte zusammen erleben. Sie können die Freuden teilen und miteinander zu fürchten.


Advantage2:
Die Nebelmaschine wird nach dem Plot Nebel zu lösen, lassen Sie die Spieler Erfahrung der realen Handlung von Filmen und Spielen. Lassen Sie eine eindringliche Gefühl.
Advantage3:
Das Auftreten von 9D Virtuelle Realität mit 6 Sitzplätzen sind noch mehr Mode, jetzt haben wir eine stimmungsvolle Beleuchtung hinzuzufügen, die geheimnisvolle und technische Erfahrung Umfeld zu schaffen. Es ist eine sehr auffällige Thema. Je mehr Masse neben dem 9D VR, die mehr potenzielle Kunden Sie haben.

Zhuoyuan 9D VR Simulator In Canton fair

Welcome to Enjoy Our 9D VR Experience
FAQs
Q: Where can I run the 9D VR cinema and what is the size of the room it requires?
A: Shopping mall,amusement park,airport,club,theater, scenic spots,Theme park,around the school ect. Many locations are suitable because it just needs 2-9 spare meters to place the whole set of machine.
Q: How many movies do you offer?
A: We have 25 movies offered for free once you purchase it.Then we offer 1 movie every month for you in the future.
Q: What is the type of your movies?
A: Horror,thriller,cartoon,race movies ect. 5-10 minutes for every movie.
Q: Is every movie in the market workable in the 9D VR cinema?
A: Only our special movies are workable because the movement of the seats corresponds to the movie.
Do You Want Know About 9D VR?
If you want to know more about Zhuoyuan 9D Virtual Reality VR Simulator. Leave your message, we will contact you as soon as possible!